Dr. DENZIL WRAIGHT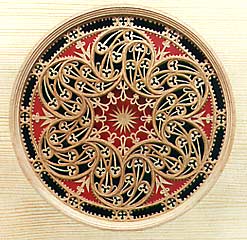 Maker of Italian Keyboard Instruments
As a specialist on Italian harpsichords and maker of other string keyboard instruments, I offer a synthesis of research on their history with the building of new instruments to meet your requirements.
You can inform yourself about my thesis and other publications on Italian instruments including stringing with Nuremberg wire.
See the range of Italian instruments I make including
harpsichords with split sharps, a cimbalo cromatico, polygonal and rectangular virginals, bentside spinets, Cristofori fortepianos, a Renaissance chamber organ (organo di legno), and north of the Alps, a Walter fortepiano and German harpsichords.
The treatment of bird quill plectra for reduced wear and improved performance
Please consult the SITE MAP for an overview of all pages
This revised website has been constructed for compatibility with 800 x 600 resolution and for Netscape 4.8+ and Internet Explorer 5+ browsers. Comments on the content, performance, and appearance of this website are welcome: Contact
page updated 12 October 2013
[HOME]
[SITE MAP]